Dream
Supplies Needed:

PSP- I used X but will work in any version
2-3 Tubes of Choice
Font of choice I used Odessa LET it's a pay font so I cannot share sorry.
Mask no 32 I used one from Rachel, please visit here site here
(Thanks Rachel!)
Scrapkit used is from Lisa at Sophisticated Scraps
scrapkit download here
Supplies here
I used the Artwork of Jennifer Janesko
You will need to purchase a license to use her work and can be
purchased here
Okay let's get started


Open a new image 600x600 (we can resize later)
Open your tube, and mask.
Open the srcap kit and choose a paper and any extra embellishments and
ribbons of choice if you would like to use them.
Layers, new raster layer floodfill with white.
Edit copy, Edit paste your paper as new layer, resize by 80%.
Layers, new Mask layer, from Image, and find Mask-32-Rachel'06,
Source luminance, checked, Invert mask Data, checked, OK
Merge group.Using your pick tool risize from the middle top down to
about the 200 mark on your tag border.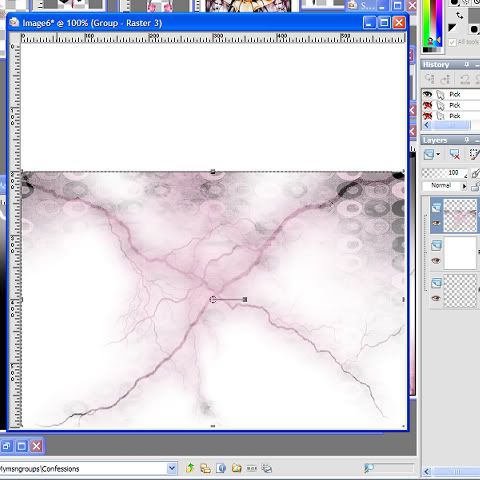 Resize the mask layer by 90%
Duplicate, then Image, flip, move the duplicte layer up until it is
covering about 2/3 of the original layer.
Merge these 2 layers togeather.
Edit copy, edit paste the merged layer as a new image.
Add a new raster layer and floodfill with white, move this layer under
the merged layer.
Image, add Borders, all set on 2, colour Black, OK
Edit copy, Edit paste this new image back on your original image.You
dont need your original merged layer now so you may delete it if you
like, or just cross it out.
Okay still with me.
Duplicate the layer and then resize by 60%. Position toward the bottom
of the tag, use my tag for reference.
Using your pick tool, just resize the top of the small box down slighty
to your liking.
Edit copy, Edit paste your tube as a new layer.
Resize to suit. Add a drop shadow.
Move it to just under the small box layer.
Duplicate, image flip and position so there is one on either side,
just inside the box, see tag for reference.
Edit copy, edit paste the second tube as a new layer and position were needed.
Once happy with the positions, go back to your first tube and change
the view to Luminance (Legacy), repeat with the duplicated one.
I did this in the top tag but not in the bottom tag, because of the
colours of the tube, anyway your choice.
At this point you can add any embellishments or ribbons of choice.
Add your name, and all appropriate copywrite
That's it, all done.
Once happy with your creation
Resize all layers to your liking
and your done.

Hope you enjoyed my tutorial.

Here is another version of the same tut.
I used the Artwork of Barbara Jensen
You will need to purchase a license to use her work.
Please visit her site here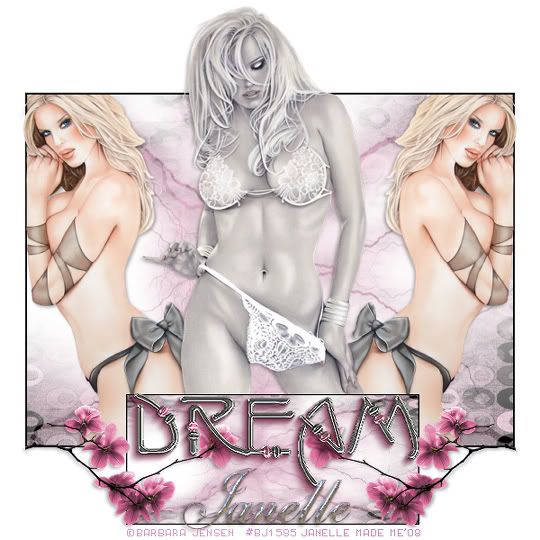 Layout and Tutorial ©Janelle written on March 31st, 2008.
Any similarities to this tutorial are purely coincidental & unintentional.
Registered with Tutorial Writers Inc.